Press Releases
Rowan, Seongnam Association of Long-Term Care Centers
본문

Signing MOU for Spreading Digital Cognitive Training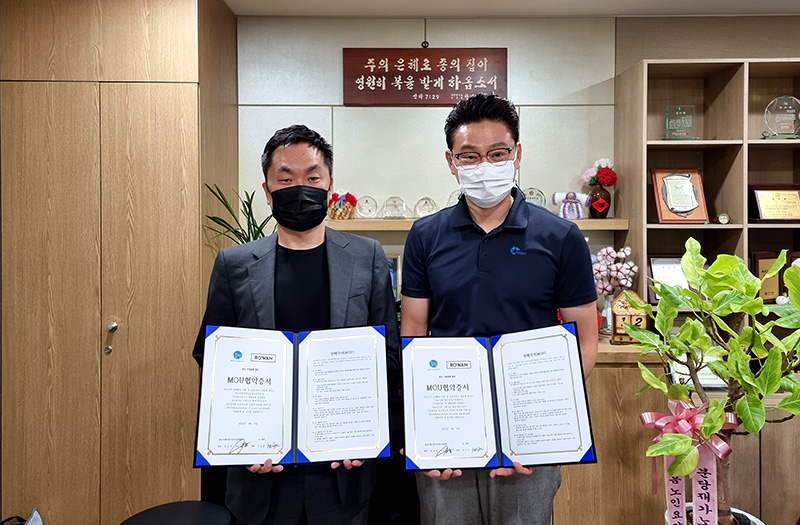 From the left, Jeon Hong-ki, Rowan CSO, and Song Yoon-bin, chairman of Seongnam Long-Term Care Institutions Association

Rowan (CEO Han Seung-hyun), a digital treatment device development company, announced on the 16th that it has signed a business agreement with Seongnam City Association of Long-Term Care Institutions (Chairman Song Yoon-bin) to "spread digital cognitive training programs."
Under the agreement, Rowan will supply the digital cognitive training program "Super Brain" to the Seongnam City Long-Term Care Institution Association. As a result, elderly recipients who use long-term care services at centers belonging to the association will be able to receive various health care services such as cognitive training ▲ nutrition education ▲ exercise ▲ blood vessel management using tablet PCs.
Super brain is developed and nerves and medical professionals, with 152 people over 60 years after up to three years of clinical for the digital awareness training programme.Cognitive training, vascular risk factor management, exercise, nutrition, registered in five categories, such as multiple interventions that the effects.
Song Yoon-bin, chairman of Seongnam City Long-Term Care Institutions Association, said, "It is very encouraging to provide better services to the elderly who use long-term care services," adding, "We plan to seek continuous cooperation to improve the quality of long-term care services."